Affertons is shaking things up in the funeral sector – and we're on the hunt for someone to help us
Fancy a change? Or a first rung on your career ladder in the funeral business?
Affertons is shaking things up in the funeral care sector and we're on the hunt for a Funeral Operative/Trainee Funeral Director to join us on our exciting journey.
You may have seen our new billboards and ads where we share our philosophy of 'Saying Goodbye, Your Way'. That's because, for us, a funeral is a celebration not a mourning. It's a chance to capture the personality, legacy and experiences of your loved one and to create a lasting memory that they deserve.
You'll be joining a highly experienced team who will provide you with an interesting and varied workload. And we'll support your development to ensure you have a highly rewarding career within our business.
Click here for the full job description.
Apply by clicking here or send your application to info@affertons.co.uk
And here's a little about the rest of the team:
Paul Craigie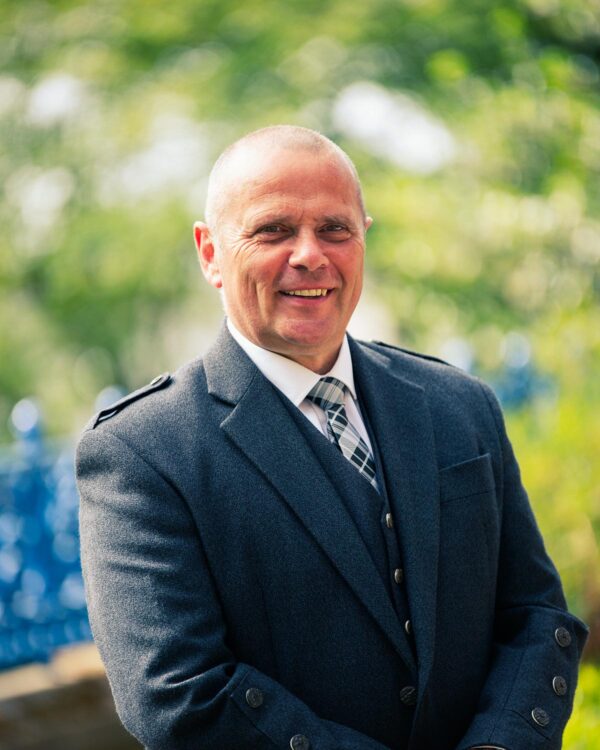 "Dundee born and bred, I've lived locally most my life. I left school in 1977 with a handful of 'O' levels and one higher and was railroaded into my first job by a good friend who managed a local butchers. I quickly felt restless and moved on – for the next 20 years amassing a CV across a variety of jobs; Taxi Driver, Fisherman, HGV driver, and Derrickman to name but a few. In summary, I'm a normal down to earth working class man.
In 2003 I found my true vocation when I started working at a local funeral directors. I found the urge to help others in need came as a basic human instinct and worked there for ten years. To help people, in their greatest times of need for understanding and support, is something I found immediately natural and rewarding. Meeting, talking and more importantly listening is at the heart of funeral directing. To offer reassurance, support and guidance is what Affertons Funeral Care (and myself personally) are all about."
Ronnie Robb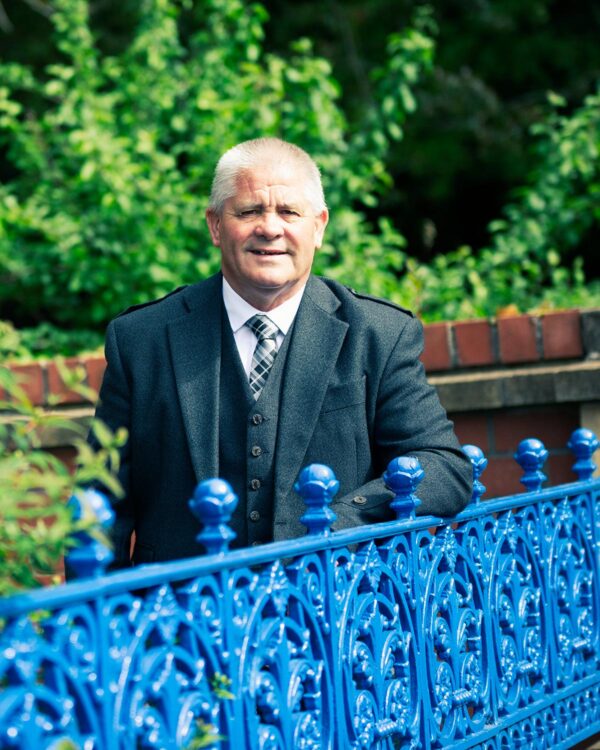 "I was born in Dundee and have spent my life there. Before joining Affertons I worked with another funeral directors for just short of 25 years. I've encountered most things to do with funerals –  I don't say everything because you're always learning and there will always be a first for something!
"What do I love about the funeral profession? I enjoy the interaction with the public and seeing the satisfaction the family receive when things are over. I first got into the profession in 1977 when I took on a job at Ninewells Hospital as a post-mortem technician. I carried out post-mortem examinations for the hospital and with Dundee police at Dundee Royal Infirmary. I moved from this job to Dundee University, where I was involved with the embalming of people who had donated their body to medical research. When I took my Embalming Certificate I gained the highest mark in Britain for that year, winning me an award from the British Institute of Embalming. Having that embalming qualification means families who wish to view for longer periods can do that.
"Running alongside this work adventure, I have been involved with various levels of football. I turned to Senior football at Brechin City when I was 17, from a local under-age football team, Lochee Boys Club, and from there, I transferred to Forfar Athletic, where I scored against Glasgow Rangers at Ibrox."